Rosie Amber
The Gritty Truth by Melissa Foster
4.5 stars
When Quincy Gritt was a teenager he was introduced to drugs; he lost six years of his life to his addiction. He eventually found a strong enough reason to stop taking them and now he's been clean for two years. 
Determined to be a better person, Quincy now hosts narcotics anonymous meetings, mentors a fellow addict who is in recovery, and holds down a regular job. He also has a family support system to give him lots of reasons to stay clean.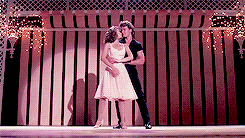 Roni Westcott is a dance teacher who recently lost her Grandmother, her last living relative. It took time to grieve but she had the support of her best friend Angela and the regular texts from a sexy admirer.  
Roni and Quincy have been text friends for a while but Quincy is determined to take it further. However, he knows that…
View original post 370 more words